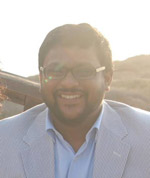 The word timeless has always had a profound effect on me. The synonyms for the word are as powerful – lasting, enduring, perpetual, immortal etc. In the same breath, if something were to be described as having an aura of timelessness, I strongly believe that iconic nature and wildlife images fit the bill.
My name is Siddharth Reddy and I'm from Bangalore, a highly urbanized city in India. Known to be a thriving metropolis and an IT hub, I can safely say that Bangalore also has a great wildlife and natural history oriented community who have a strong commitment to conserving India's natural heritage.
Spending a large amount of time with a lot of key stakeholders within this community has impacted me to explore the natural world and its treasures. What I found out very quickly was that the love for nature was so intense and complete, that it soon became an all consuming facet of my life. A love for photography soon ensued, and this website represents my passion towards the greatest wild places left on our planet.
The images on this site have a dual purpose – on the one hand, there is a deep, personal and spiritual satisfaction derived from creating evocative images of wildlife. It is to celebrate the multitudinous forms of life on Earth, and to touch a cord with like minded people who believe powerful imagery is both stimulating and uplifting. On the other hand, and more importantly, this website is a space to collectively – consciously, unconsciously, directly, or indirectly – impact the conservation of these living beasts and beauties for generations to come.